The Rockville Art League (RAL) was founded in 1957 by a group artists in the Rockville, Maryland and surrounding area. In 1958 RAL was incorporated as a non-profit organization to promote the development of the fine arts within its membership and community.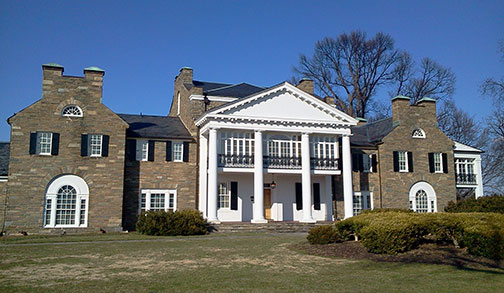 NEXT MEETING: March 7th, 6:30pm
Speaker: Maud Taber Thomas: Portrait Demonstration
Artists and Makers Studio II Building at 12276 Wilkins Avenue, Rockville, MD



Monthly Meetings:
Members gather in the conservatory of the Glenview Mansion at 6:30pm on the first Thursday of the month (September - June). A short business meeting is followed by a guest speaker/demonstration.
Glenview Mansion at Rockville Civic Center Park
603 Edmonston Drive, Rockville, MD 20851

Please remember that since Glenview Mansion is having extensive work done to the parking area around the building, we will are temporarily meeting at Artists and Makers 2 Building (at 12276 Wilkins Avenue, Rockville, MD) in the Hirsh Classroom on the third floor.
Bylaws:
Click here to download a .PDF of the Rockville Art League Bylaws